---
The INTERACT Conference
Previous and planned conferences
---
Webmaster: Lars Oestreicher, Sweden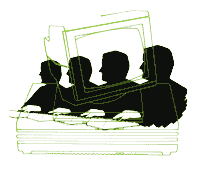 One primary task for the TC.13 is to support the flow of knowledge about Human-Computer Interaction through a series of workshops and conferences.
The INTERACT conference began in 1984. With the establishment of IFIP TC13 in 1990, it became its flagship conference series. From 1995 it has been held at two yearly intervals, as follows:
1995 Lillehammer, Norway
1997 Sydney, Australia
1999 Edinburgh, Scotland
2001 Tokyo, Japan
2003 Zurich, Switzerland
2005 Rome, Italy
The Proceedings of each of these conferences has been published by an international scientific publisher.
Through the INTERACT conference, TC.13 is able to provide an excellent HCI activity of an international nature that helps to heighten awareness of HCI in the host country, and which brings many eminent international HCI experts into the local region to share knowledge about state-of-the-art HCI research and practice, and supports and encourages the local HCI community.
The current INTERACT event is INTERACT 2007 which will be held in Rio de Janeiro, Brazil.